Guaranteed Platinum Access to Old Market Lane Condos
We Are Developer Approved Platinum Brokers
In order for an investor to take the most advantage of Buying Pre-construction Condos is to buy before it's open to the public. Prior to opening day of a new condo sales office to the general public, prices may have gone up by $10,000 to $20,000. By registering here today, you will have an opportunity to invest in a unit at the lowest price possible before it's open to the public. This gives you Guaranteed First Access to inventory, best pick at unit levels, floor plans, lowest prices guaranteed and Platinum Access Incentives & Promotions.
For more information register today for the Platinum Access Preview Event.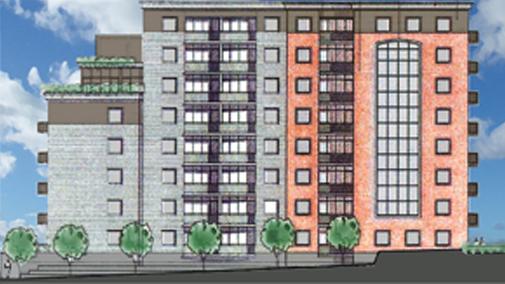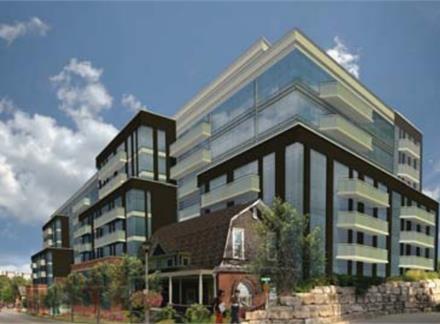 Old Market Lane is a new condo project by Cityzen Development Group and Fernbrook Homes currently in preconstruction at 177 Woodbridge Avenue in Vaughan with a proposed 8 storeys and 146 residential units.

Old Market Lane is premium, multi-storey condo project located in the culturally rich heritage community of Woodbridge, Ontario. Just under an acre, the design for this project is aimed to keep a heritage feel reflecting its surroundings.
Cityzen Development Group has been building and developing for over 40 years. Most of their projects are featured on Urban Toronto as part of the Growth to Watch Series for 2016 in Toronto's Central Waterfront, Downtown Toronto & East of Downtown.
Cityzen Development Group is known as a builder of luxury residences in the Greater Toronto Area and has a very outstanding profile of building marvelous condominiums.

Register today for Old Market Lane Condos First VIP Platinum Access Event.

Project Details
Register today for the Floor Plans and Price List. Please call or Register Today to get all the info and to register now for the Platinum VIP Preview Sales Event.
Developer:

Cityzen Development Group and Fortress Real Developments

Development Name:

Old Market Lane

Address:

177 Woodbridge Ave

8Location:

Woodbridge Ave / Wallace St

No. of Storeys: 8

Number of Buildings:

1

Unit Size Range:

Unit Type:

Condo & Retail

Price Range:

First Occupancy:

Property Taxes:

Maintenance Fees:

Parking Details:

Storage Details:

Deposit Structure:

Platinum VIP Client Incentives:

Developer and Platinum VIP Broker Incentives, Promotions and much more.

Click here to register for the Platinum Access Event

Amenities:

Features:
David Vu & Brigitte Obregon, Brokers
www.GTA-HOMES.com
Cell: 416-258-8493 & 416-371-3116
RE/MAX Ultimate Realty Inc., Brokerage
1739 Bayview Ave Toronto, ON
Do Not Represent the Developer
We are independent Realtors with Re/Max Ultimate Realty Inc., Brokerage in Toronto. We specialize in pre-construction sales and through our developer relationships have access to INSIDER SALES & TRUE UNIT ALLOCATION in advance of the general Realtor and the general public.
If you are not currently working with a Realtor, we will provide you with a personal consultation to ensure your purchase is a smooth process. We will answer your questions and concerns and will provide you with all relevant information about the Agreement of Purchase and Sale, your rights as a Buyer and we will also assist you if needed until the closing date.
If this is your first time buying a pre-construction house/condo, we will give you professional guidance accordingly. If you are an investor, please contact us first for more details. We offer great advice and knowledge in this industry. You may contact our direct lines listed above for more information.